Tiny Chapel, Austin TX
SoCo Episcopal Community
PLAY
The Tiny Chapel is a project of the SoCo Episcopal Community in Austin. Reverend Skeith, the lead pastor, purchased a miniature model home from a fabricator in Colorado and converted it into a tiny chapel, quite literally. It mobilizes their outreach efforts by allowing them to introduce the setting of a church to any gathering, inviting people to experience the space without leaving their comfort zone.
Because the Tiny Church is mobile, it can be transported to almost any event and it becomes a conversation starter. The community enjoys parking the chapel at University of Texas football tailgates, inviting fans to come inside and find a peaceful place to rest and talk with clergy in a setting that is unintimidating and relaxed.
SoCo Episcopal believes the Tiny Chapel embodies the tenets of a missional church, as it allows them to travel beyond their immediate body of churchgoers and interact with the larger community to further the word of God. The presence of God that visitors feel even in the midst of busy events often encourages and welcomes them to return to the church as believers.
Tiny Chapel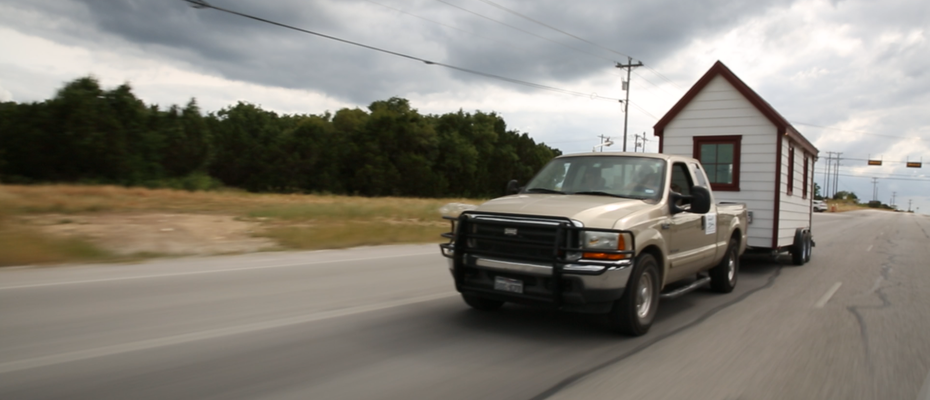 SoCo